ITS FRI-YAY! How's everyone's week been? I cannot believe that there's only about three weeks left of classroom work, then we hit the ground running with dedicated board-studying time. Time really flies when you're having fun... or working hard. HAHA. Today, I'm very excited to share with y'all two pairs of scrubs that Maevn Scrubs gifted me (thank you, Maevn!) in order to review. Both pairs are part of their EON/EON Active Brand, which is made of a more technical fabric, so it truly feels like you're wearing more of a work-out clothing than scrubs. And if you know me, you know I love wearing workout clothes.
The First one I'd like to share is this Hunter Green-colored pair. I'm in love with this color. It's gorgeous! The color is definitely a lighter green, but still very pretty & vibrant. (Here are the links: Top. Bottom.) The top has got A LOT of pockets which is awesome & it even has a triangle ring - which I haven't had a reason to use yet - that I'm sure will come in handy at some point. The fit was also really great because it was not baggy on my and it actually has a shape. Did I mention it also has side vents for when you know, you get sweaty? As for the pants, I'm 5'2" and THEY FIT! Not too long and not too short. I got it in a XS Regular (both top and bottom). And I think my favorite thing about them is the waistband. You not only get the waistband, but also the drawstring! I'm not really a fan of the scrubs that stay up only if you tie the drawstring SUUUPER tight, only to get loose again. So if I had the option, I would definitlely opt for something like these! I also love the tapered fit, so it looks clean and not baggy.
Next, also a pair from the EON/EON Active Brand, are these Baby-Blue pair! HOW lovely & spring-time appropriate is this blue? I paired it again with the navy blue Nike's (which I also wore with the pair above), and I think they go so well together! First, I'd like to talk about the top. This top also fit me so well, and I love how the shape hugged me and was not boxy. It also has vents on the side and back, for those more intense studying times, shifts, etc! (More details about it here). And the pants - these pants - they're called YOGA 7-Pocket Scrub Pant...
Y O G A ! ! ! Okay I got way too excited, but uhm these are so comfy too. As always, Maevn does not skimp on the pockets, which always ends up with something in them, haha! These ones don't have a drawstring though so if that's something you're looking for I suggest the ones above (but they also have other styles with drawstrings). But the waistband on these are like those of workout pants, and it's nice because it doesn't dig in, especially when you're sitting. So you're sure to be comfortable throughout your long study hours, work shifts, or even yoga if you choose to do some downward dogs in them! Lastly, these pants also have a tapered fit - so no baggy scrubs here. (More details about the pants here).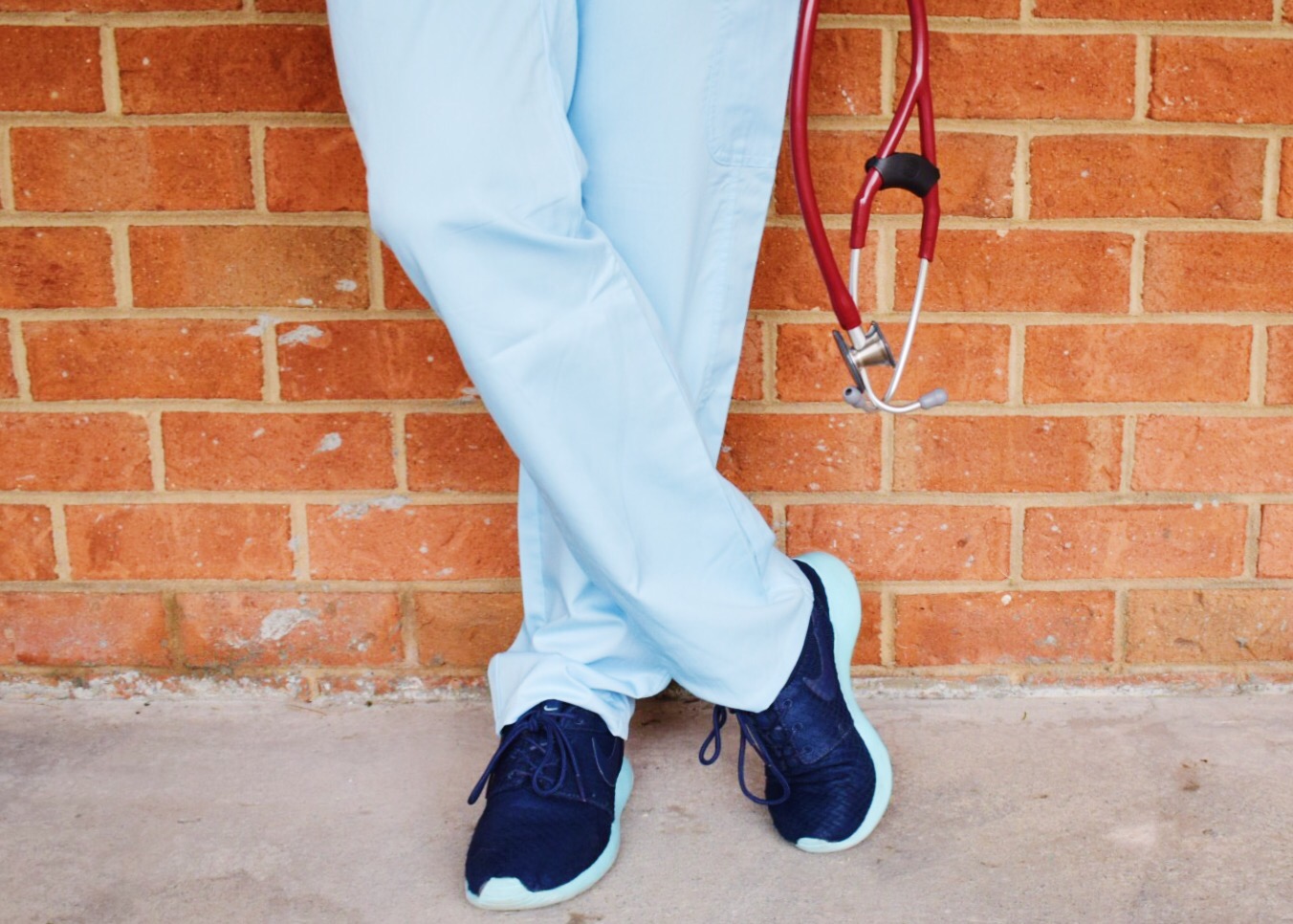 I'm so excited to be able to use these for 3rd and 4th year for all the times I'm going to be wearing scrubs (which I'm sure is many times). The GREAT NEWS is that Maevn Uniforms are giving away 1000 to healthcare professionals, students, etc FOR FREE! This giveaway is on Instagram and Facebook and here are the instructions, which I will also post on my IG @_dorothyfaye.

Rules:
1. Must be ages 18+
2. Post a picture to Instagram or Facebook in/with an old pair of scrubs
3. Tag @MaevnUniforms and use #MaevnMarchMania
4. Tell us WHY you want a NEW pair of Maevn Scrubs
The first 1000 eligible entries will receive a FREE pair of Maevn Scrubs of their choice (PS. Shipping is FREE too!).
I hope you all have a wonderful weekend & thank you for stopping by to check these scrubs out!
xo, Dorothy
Disclaimer: The giveaway is hosted by Maevn Uniforms! Thank you again, Maevn Uniforms for letting me review these scrubs. All opinions are solely mine.